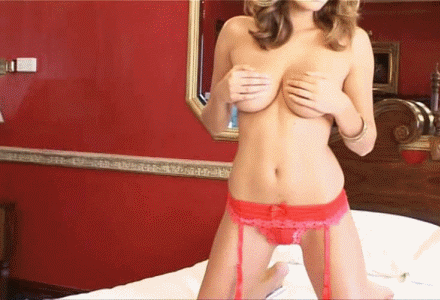 2012; Year of the P E A C H
Dear Santa,
All I want for Christmas is —
Someone.
I hadn't seen or heard from Gideon in what felt like ages. There had been missing elements from my former affair with the dark horse Judas, and Gideon had been one of them. It wasn't hard to recognize a face that could haunt even the brightest of rooms; he is crafted out of titan mesh and arrogance, bits and pieces of something human floating in his eyes. He carried the air of a rogue predator who had forgotten what his name meant and decided to construct his own world out of whatever he wanted. And he had never seemed to be a man to be denied.
He sat across from me in the shade, seemingly a little jaded to how even the winter sun could scold across the landscape of his body. As if he was accustomed to shadows more than daylight and hibernated in them well. I was surprised, and he could tell; his grin manifested in contrast to the curious expression I wore. And automatically I knew why he had surfaced so suddenly.
"How you doing, Peach?" 
A ridiculous question. He had been witness to my downfall from when the quiet monolith exited my life, snuffing out a bit more of my light than I was able to admit to anyone, even myself. It was a starter question, though, and it would lead to the ultimate reason he was caging me with his presence alone.
We traded war stories about heartbreak, me more openly than him, but the jackal openly murmured his darker hours in the subtle way his mouth creased when Cosette's name came up. I got to be the voyeur to the evolution of a misanthropic man; he looked amazing when acting the part of a man who forgot his god-like pedigree for a moment. He didn't taste my flesh with his stare like other men did. He didn't let his tongue spring into something crass and crude. I believe this to be some kind of unspoken rule due to his once flourishing friendship with Judas. I had been filed away under "Untouchable" to him — and him to me. We both had been under the guiding hands of our prospective counterparts, and even when we are far from them, we still give credit. 
Gideon and I were platonic souls in each others eyes. 
Seeing him brought back the painful orchestra of Judas to come playing behind the scenes in my head. I struggled with the laughter I produced for him, trying to opt out of discomfort by playing the silver screen actress who wouldn't even bat an eye at the level of bittersweet nostalgia. And it was as if we were both playing pretend, at that moment, because I could tell he felt the same. My face was my own, but it brought about my water-wed siren to the forefront of his thoughts. He didn't say it, but it was there. Clear as day in his body language, the tensed posture of a vulture-shouldered hunter who was trying to dissect his human emotions from his primal side. 
We mourned with out really talking about it, measuring each other in light hearted whispers. It seemed to last only a few moments, but the clock would openly defuse that theory by letting me know the truth; it had been two hours and six minutes since he sat across from me. He finally released me from the prison of memory by excusing himself, but not with out a mouthful of baritone that he rumbled against my ear. The kiss to my temple was a ruse, all so he could complete his mission of getting a message across.
"Tell her I love to hate her now …"
It's there; a rising storm brewing underneath all this skin I've been crafted in. I can taste the salt of a tsunami from my tears and the backs of my teeth are as smooth as marble. Each pulse of my heart is thicker, harder, more alive as if an earthquake is churning itself in my core. I'm not longer just flesh, and blood, but a man-made machine that has been constructed by the many hands that found me. Their diamond in the rough. Their wanna-be silver screen girl.
I understand completely why Cosette needed to shape-shift from her marionette form; tired of the string pulling, weighed down by the operation of working six shows a day with the only break being when you pretend to fall asleep. I understand because it's me now that toes at the reaching waves of the beach, so desperate to drown beneath all the sea foam and cold temperature's, to seek out the treasure at the bottom and see if that chest contains all the answers no one has ever provided me. There is a wisdom in running away from everything, and Cossy figured out the ritual.
But I couldn't follow in her foot steps.
My ocean front is now a photograph of her and myself on the dresser. My reflection is now in the ripples of a stagnant mirror, the mercury only moving when I decide I don't like looking at myself that early in the morning. It goes from one wall to the next, switching about like a dimple on an unknown face that can't sit still. This pocket that I dwell in is filled with nickel plated hopes and copper dreams that are churned out while I'm knee deep in trying to find a piece of mind, or a peace of mind. 
I lingered too long with the ghost of Judas over my shoulder; he was never going to be the one — not when he used me like an antidote of sunshine to his ever growing blue's. Not when he left me with questions galore on my tongue and a whole handful of nothing to work with if he ever came back. It's not to say that I didn't learn a thing or two from him; my fingers can be trigger happy now, I have no fear of the serpents of my scars being seen, and I'm quicker when folding thin pieces of paper into hearts, cranes, boxes. I still have yet to master the boat.
And sometimes, just sometimes, when I listen beyond the heavy drumming of my heart in my skull, I can hear him whispering at my back. I did this for you. You're stronger now. He's right, you know? I am stronger — strong enough to snap away from the bindings of how I loved him and bury it all in the bayou of forgetfulness. I'll always have his sliver of a smile to help me crawl out of bed, but it isn't the grin that keeps me ticking.
You and I both know who has been the ringleader to this fucked up, drug induced, brightly lit circus that is my Hollywood lifestyle; Tommy. No matter how long or how far we've traveled from one another, I'll always want to burrow beneath his skin. Coax him to the edge of the world with me, free fall to Purgatory while getting our hands under all our clothes. When we used to kiss, it was like trading breath — I stole from his lungs, he stole from mine, but we kept each other alive. There were points of doomsday written in our schedule when we threw verbal blows at one another, or how the apocalypse might have been written between the lines of how we fucked — but I never felt closer to finding a home when I was hibernating in his shadow and showing him the sun when he swore it should always be dark. I bent the rules for him, and he did the same for me, and we caused an inferno of chaos. Always getting burned, but like serpents we shed our skin time and time again. Kicking the discarded pieces to the side.
But like the reality of this story says, there's never a happy ever after.
I'm trying to kick the habit of heartbreak and go into a self medicated rehab for girls like myself. Dolls that thought they lost their pieces but put them back together again with the help of black tar and cigarette smoke. I got my klonopin eyes fixed on drawing my ruby red lips, fixed on watching my phantom fingers fix my straw hair, daring a glimpse at whatever miracle piece of an ensemble I slip into.
Just another modern day doll, I say — trying to pave the city with gold roads for me to skip down in searching for home.
if i told you things i did before
told you how i used to be
would you go along with someone like me
if you knew my story word for word
handled all of my history
would you go along with someone like me
All my bags are packed, I'm ready to go.
If you, or you, or even you, finds this, let the world know that I wasn't fucking crazy. That I wasn't just some pretty face with an underground reputation. That my smiles were fucking genuine even if I was fucked up. That my addictions were engraved in my bones on birth. Let the public know that I refused to regret, refused to cave, refused to fall. Let the city walkers get a peek at what kind of tragedy I survived. Glue these fucking pages to the lamps, to the doors, to the walls. Sell it like a personal bible to girls and boys who struggle to find themselves. Hand it off for free like a bloody self help book, one that is filled with sex, drugs, and violence. With what a real Hollywood is like — my life.
I don't know if I'm coming back.
There is no home to come back to.
Cest la vie, old friend.
This place is a graveyard of barely birthed memories.
I see pieces of him in every corner, on every dusty shelf, a long the walls where his shadow used to haunt, in his sheets that I desperately am trying to suffocate myself in. He's everywhere but no where in this meticulous arranged apartment. It's nothing but a shell with out any life resonating within it.
I come here now and again with the high hopes of a school girl awaiting that perfect moment where he'll be here. Waiting for me. Expecting his hands to be busy preparing an artillery that I will never understand, his broad back to me with the thin layer of a cotton Hane's shirt capturing all of his build. I'm waiting for him to look behind and find me, to give me a glimpse of a smile I worked so hard at cracking, digging for hours like a treasure hunter that knew X-marks-the-spot.
I'm constantly in a spiral of failure when I do this to myself. I'm some kind of masochist to keep coming here, to keep leaving these unread notes around a home that houses no one anymore. They say things like I miss you. Hope you have a great day. I'll see you later. Piling up in their random spots. I'm running out of room, out of ideas, of where to post the next one so I start leaving them on his side of the bed. And still, they pile up.
I can't throw them away. I don't know why.
He showed me how to do a bit of origami. I've tried so hard to perfect the little folds of thin, colorful paper, but my hands are either too shaky from a lack of sleep and drugs, or too lucid from an abundance of sleep or drugs. I prop them next to the one's he has made. Beautiful and perfect, but so quiet in their ornament fashion. Mine look ridiculous there, like a child tried to copy an artists master piece.
I've lost all the boys I handed the petals of my heart to, and I never got those pieces back. I sometimes wonder if they hold onto those little slivers of me, in their pockets or in their heads, wondering if I'm fucking up, fucked up, or just fucking. I want to know if they whisper my name like I whisper theirs, across the thin lines of my fingers when I'm knuckle deep inside myself. Do they wonder how I am, who I am talking to, if I'm wearing my red dress or my ripped up jeans? Are they dreaming of me flush against them like I used to drape in their beds, or how I watched them with admiration even in my state of substance abuse?
And something is watching me. I know it. I feel multiple eyes on me, hidden so far away but it's such a weight. Cryptic, eerie, and yet I'm not scared. I welcome the monsters to my bed side, leaving bread crumbs of myself for them to come find me.
I have a problem.
First step is to admit, the second step?
To forget and pretend like it never happened.
I'll sleep here tonight, because being in these walls helps dull my nightmares. And sometimes, I think I can feel him smiling against my skin.
Hospitals had never been a place of sanctuary for a girl who had visited their florescence humming halls more often than naught. Just tasting the sterilized air made her feel contaminated; flavor of the sick, the dying, the tragedy lurking in the corners of every room. Reapers were among them, just hidden from view but hovering like spirits biding their time, counting down the minutes until another life would be guided above or below.
Peaches couldn't see them, but she knew they were here.
The ICU was a quiet place when the hours had settled to some ungodly time. Her presence was nothing more than a whimsical silhouette in the door way which housed a quilted Doppelganger; this was not Roxy. It was stitches and gauze, EKG machines that beeped in time with the reapers watches. I can hear you. Her once beautiful dark-horse was a botched copy of her former self. She was half-machine with the tubes and IV's, painted in the beautiful peacock colors of bruises which freckled like leopard spots on her ghost-pale skin.
Peaches couldn't hear them, but she knew they were here.
"Hey, Rox'.", the first words of a lonely soul were uttered so quietly yet it still echoed in the dim lit room. Stepping forward, finding some kind of courage to face off with a broken shell, a porcelain doll who had been dropped too many times. Regardless of the ugliness that crippled her second-half, Peaches looked at her with warm eyes. Blotted and hazed with the obvious statement that the news had forced her into survival mode, packing her gut full of illegal substances that would help navigate her to this place.
Peaches couldn't smell them, but she knew they were here.
"I brought you something." Handful of blonde hair was palmed away from her face, unashamed to show the comatose Roxy the building of glass in her eyes. The slow drop of diamond tears that were wiped away with a smooth brush of her fingers. "I figured I could play nurse, yea'? These silly cunts here probably don't know shit." Tone waxed and waned between forced silliness and traumatized disbelief. A small box was taken from the belly of her purse; Hello Kitty printed across it and the famous logo of band-aids spouted in red. It was placed on the small table near the bed so when she would wake up (and she would, she had to) they would be there.
Peaches couldn't touch them, but she knew they were here.
"An' people wonder why I don't drive. Perfect proof, right here. End up worse than you, yea'? Like that time you tried to teach me how to skateboard? I took one step on that bloody thing an' fell flat on my face. Right there, in the street." Fingers reached, unable to keep herself from preening at the black hair that was draped across Roxy's brow. Sutures or not, her face was too pristine to hide behind anything. "Had a good laugh at that, yea'?"
"Probably couldn't hear it, but everyone was here. Earlier. I would have been here, too, but I had some business. You know how it is." A slight pause, her lips pursing. She was tip-toeing between reality and a dreamscape. Too surreal, to be present near the side of her yin-yang who wasn't breathing on her own. Incubated, left to wither away beneath the twitching night lights. A deep breath was taken in and a repeat performance given when she wiped some tears away. "But I'm here now, right? An' I'm not going anywhere, ok?"
She was slow to notice a small scrape across Roxy's knuckles, something that hadn't been smothered in the mummification of bandages wrapped around her limbs. Peaches spoke in the light-hearted murmur she was known for, the pretty indication of her being in denial over the situation, but she was positive Roxy would hear her. "You know, you can't leave me, yea'? Tommy is gone." The box of band aids was opened and a single one was taken out. "Judas left me." Carrying on a one-sided conversation while carefully ripping open the single band-aid. It was crafted across Roxy's knuckle, gently easing it over the minor flesh wound. "So, if you leave …" Trailing off.
She thought of their times together. Times apart. Times spent in this very hospital with a select few of the same faces that had shown up today. She laughed, inwardly, at their constant dramatics. At their girlish behaviors buried beneath all the tough-as-nails persona they fed the world. How they had once been the lifeline to the underground, and now they had grown into their skin. Finally. Yet some things never changed, and she was grateful that she at least had a constant in the roller coaster of her life. In a circus that you had to perform in every day, it was a breath of fresh air to come home and resume how you were before the make-up and costumes.
A chair was pulled up closer to the bed. A new throne for the fairy princess to curl up in, wilting her limbs to settle in what could be considered a comfortable position. "Lucky I didn't come earlier, since Baxter was here. When are you goin' to tell that bastard to sod off, eh? And Tomas was here, too. I knew you didn't take him off your emergency contacts, you lying cunt." Lulling a smothered laugh that was stifled by her finger tips. It was hard to pretend at this moment, yet she persevered. Queen of playing make-believe. "You know, I like Johnny. I think he's good for you. I don't think I've ever really liked anyone as much as him. Tomas was good, yea'? For a bit — but I think things between you and Johnny could really work. And, no, you can't just go off and get a fuckin' certificate of marriage. You have to have a wedding, and I must be your maid of honor." Already planning for a future, one that had been so close to being taken from the tenuous wraith now anchored in this hospital.
Peaches allowed some silence to pass. A moment where she tried to collect some sober thoughts in a fucked up mind.
"Don't leave me, Roxy. Please."
She remained there; a fae-blooded warden that took up arms to help keep the reapers at bay.